All-Electric Injection Molding Machines
Sumitomo (SHI) Demag manufactures a wide range of all-electric injection molding machines from 8 to 936 U.S. tons. Models offered include micro molding to mid-sized, high-speed thin-wall and packaging, high-duty for thicker-walled parts, vertical, insert and 2-shot electric injection molding machinery series. Please select the appropriate model from the links shown below for information and literature.
For specifications on our all-electric machinery, click here.
---
SE7M — Direct-Drive Micro All-Electric, 7.7 U.S. tons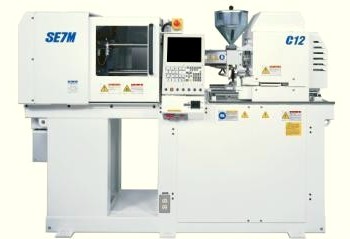 ---
SE-DUZ Series — Direct-Drive All-Electric, 20-33 U.S. tons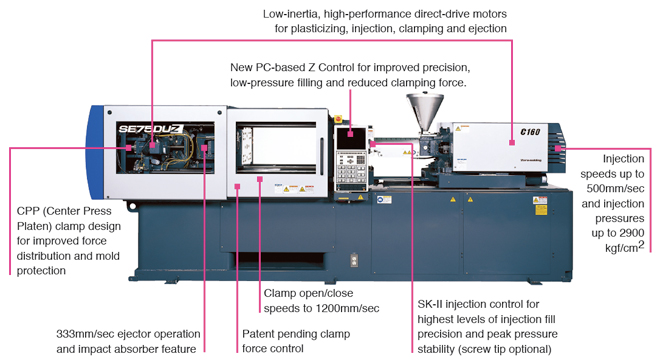 ---
NEW SEEV-A Series — Advanced All-Electric, 56-202 U.S. tons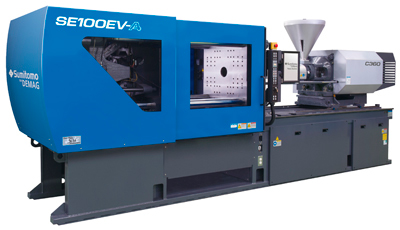 ---
SE-EV Series — Advanced All-Electric, 56-202 U.S. tons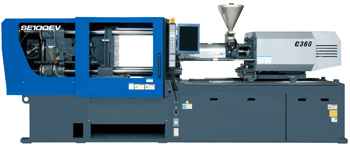 ---
SE-EV-HD Series — High-Duty All-Electric, 112-202 U.S. tons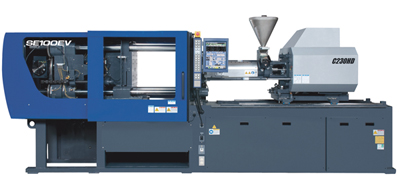 ---
NEW SEEV-AHD Series — High-Duty All-Electric, 247-562 U.S. tons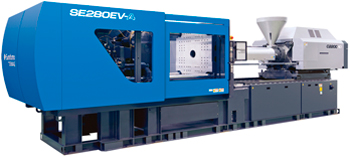 ---
SE-HSZ Series — High-Speed All-Electric, 242-385 U.S. tons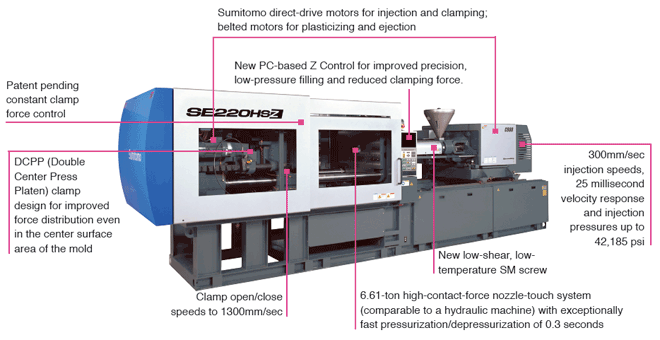 ---
SE-HSZ PACK Series — High-Speed Packaging All-Electric, 308-385 U.S. tons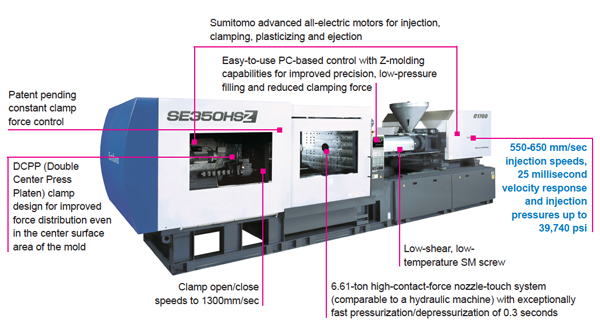 ---
SE-HDZ Series — High-Duty All-Electric, 242-496 U.S. tons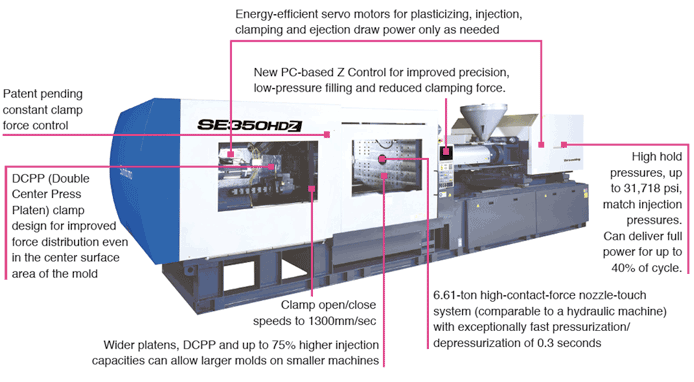 ---
IntElect — Direct-Drive All-Electric

---
SEHS-CI — High-Speed Multi-Shot All-Electric, 253-308 U.S. tons
---
SR-Z — Rotary-Table Vertical All-Electric, 55-83 U.S. tons

---
SV — Vertical All-Electric, 20-55 U.S. tons

---