Z-Molding's Simple Process Setting (SPS) System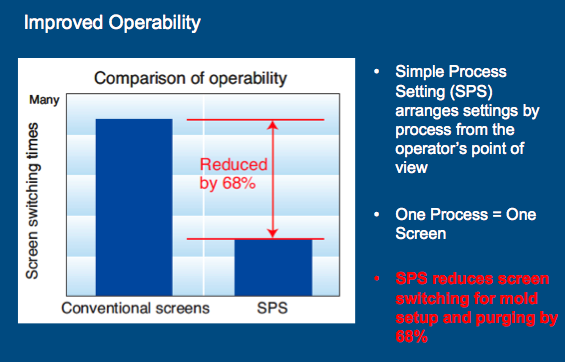 SPS allows easy setup and operation and helps the operator avoid oversights and mistakes that can cause part quality problems, scrap and mold damage. With SPS, there are about half the settings of earlier systems and the basic settings area for each process is always shown on the screen. Detailed settings can be made on easy-to-locate sub menus that are selected by using tabs, eliminating the need to page up or down. SPS also ties together Z-Molding's MCM and FFC systems, allowing the clamp and injection to perform as a complete system.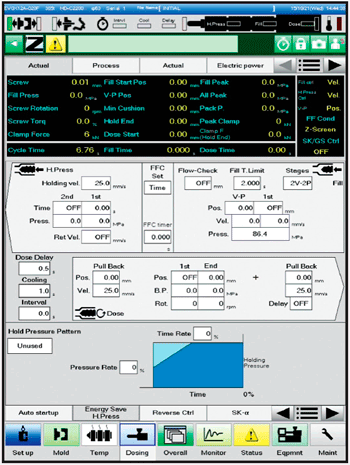 The SPS control design provides for seamless setup of new molding processes with minimal screen changes and entries.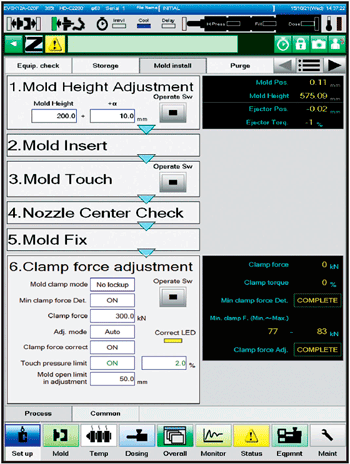 SPS provides a simple, one-page, step-by-step guide for mold installation.
Please use links at left (or below on phone) for information on Z-Molding's other systems.