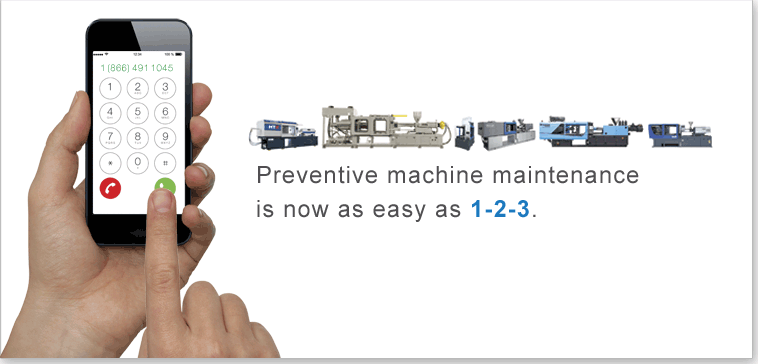 New OEM Parts Kits
For Sumitomo, Demag, Van Dorn & Newbury Injection Molding Machines
Sumitomo (SHI) Demag's new Level 1 and Level 2 OEM Parts Kits have been developed to meet each of your injection molding machine's specific and recommended maintenance parts requirements by model, tonnage and year. And ordering the kits for your Sumitomo, Demag, Van Dorn or Newbury machines is as easy as 1-2-3.
1. Just call us with your machine models and serial numbers (toll-free: 866-491-1045)
2. Get a quote
3. Get your kits
Level 1 kits include wear/consumable items that should be replaced annually to keep your machine running smoothly and efficiently.
Level 2 premium kits are designed for 5-year maintenance intervals and include all Level 1 parts, a new screw and barrel, and other components to optimize performance and ensure the longevity of your machine.
In addition to helping protect the value of your machinery investment, Sumitomo Demag's new kits program:
Helps keep your machines up and running, reducing the risk of unplanned downtime and improving your productivity
Saves the time of looking up part numbers
Saves excess shipping costs of ordering common wear parts on a piecemeal basis
Provides expedited quote turnaround and fast and easy order fulfillment
Accepts payment via credit card or standard payment terms
To help ensure the productivity of your machinery fleet, call today!
Toll-free: 866-491-1045