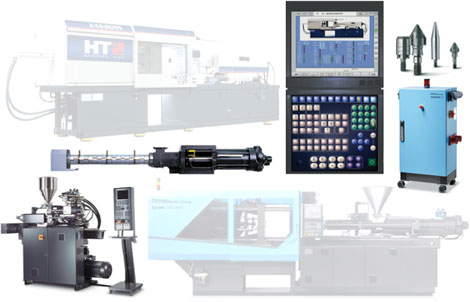 OEM Retrofit Solutions
Designed specifically for your Van Dorn and Demag machines, our OEM Retrofit Solutions help you:
Improve overall productivity
Expand processing capabilities
Achieve energy savings
Prolong machinery life
Ensure machine safety
Improve your bottom line with minimal investment
Control system solutions, such as the new VDU® controller for Van Dorn HT, HP and Classic series injection molding machines, can optimize both uptime and machine performance while removing the cost and worry of finding spare parts.
Retrofit solutions that improve reliability and productivity and prolong machine life are obvious ways to achieve bottom line improvements. But the possibilities go far beyond that. Expanding the capabilities of your Van Dorn and Demag machines with OEM Retrofit Solutions can open the doors to new applications and business without the substantial investment in new equipment. For example, single-shot machines can be adapted to double-shot or injection components can be replaced to tackle new processing techniques. We can also help your bottom line with energy-saving solutions such as:
Proportional valve updates
Machine tuning
Heater band upgrades
Solid-state heater contactors
From the selection of the best solution for your requirements, through installation and on-going processing and technical support, our Retrofit Team is here to help. Just give us a call today at 866.491.1045.