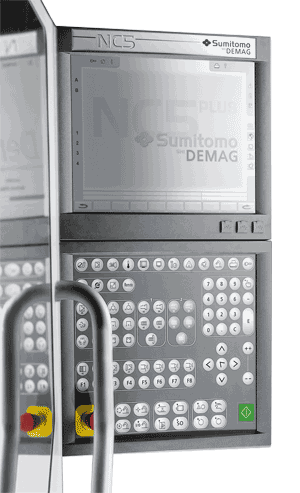 The NC5 plus Control
Sumitomo (SHI) Demag's NC5 plus control is an easy-to-use PC-based control that helps molders achieve exceptional injection molding precision.
The control plays a key role as the communications interface between the user and an injection molding machine. Only the control allows for access to the full range of performance attributes of the machine and thus all the ways in which it can help maximize production efficiency.
NC5 plus Advantages:
Easy to use and quick familiarization with the NC5 plus operating interface
Clear screen designs, clear arrangement of the soft keys and fading out of functions not being used shorten the set-up and optimization times
Danger of overmolding is reduced by simple input of the injection pressure profile plus automatic purging of the plastic melt after a long idle period (time adjustable)
activeAdjust: Expanded opportunities for process optimization
activeQ+: Avoids damage to the mold through active mold protection in the opening and closing movement of the mold
Transparent process time analysis by saving a reference cycle with graphic target-actual display
activeRemote: NC5 plus acts as an integrated switching centre of the injection molding cell including peripheral devices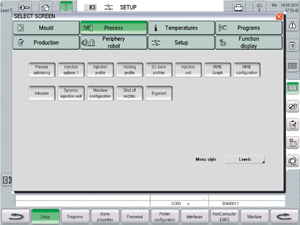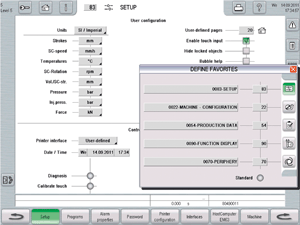 Two-click approach ensures rapid navigation Fast selection of favorites optimizes navigation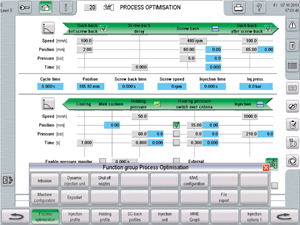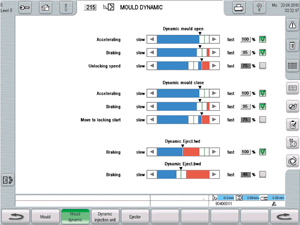 Soft key structure completely revised activeAdjust: individual adjustment options